In 1981, Citroen wanted to participate in the World Rally Championship, starting with their then-new model, the Visa. And so the 'Genesis Project' was started. Guy Verrier, responsible for Citroen's Motorsport division, launched the Visa Rally Trophy and wanted to create a car that could compete with the Renault 5 Turbo. Citroen wanted to challenge Renault by creating a car that could compete in Group B. Various constructors and companies were asked to create a study model. This resulted in 8 different prototypes being built with power ranging from 145 to 290 bhp and engines from 1219 to 1440 cc. In fact the prototype showed here is a Lotus Esprit Turbo chassis with the body from a Citroen Visa, with the usual 4 cylinder 2174cc, 210bhp Lotus engine and 5 speed 'box from the Citroen SM.
In 1982, a number of tests were done but the program was ended quickly after that; the success of the all-conquering Audi Quattro convinced PSA (and a lot of other competitors) that 4WD was the way to go. With just RWD, it was always going to struggle and so it actually never raced. Only two Lotus Visa prototypes were built; one is currently kept at
Citroen's heritage centre, The Conseratoire Museum at the Aulney-sous-Bois factory in Paris.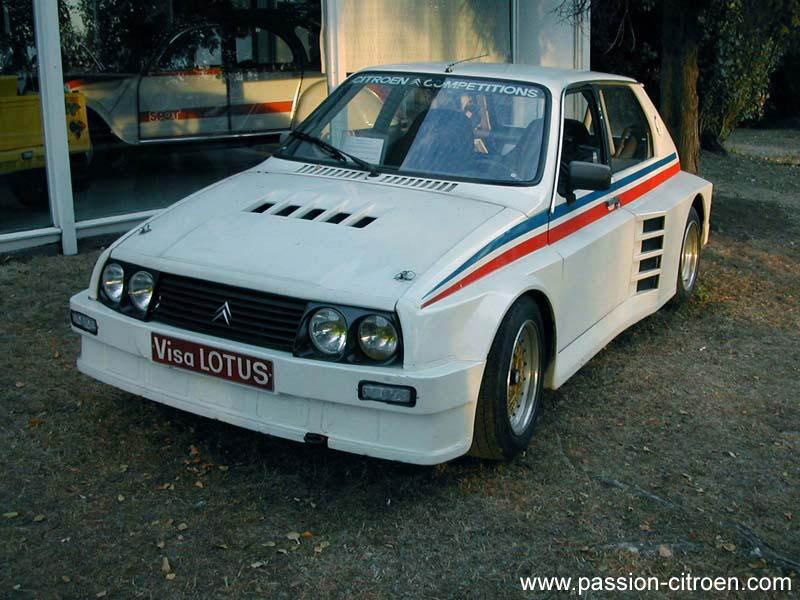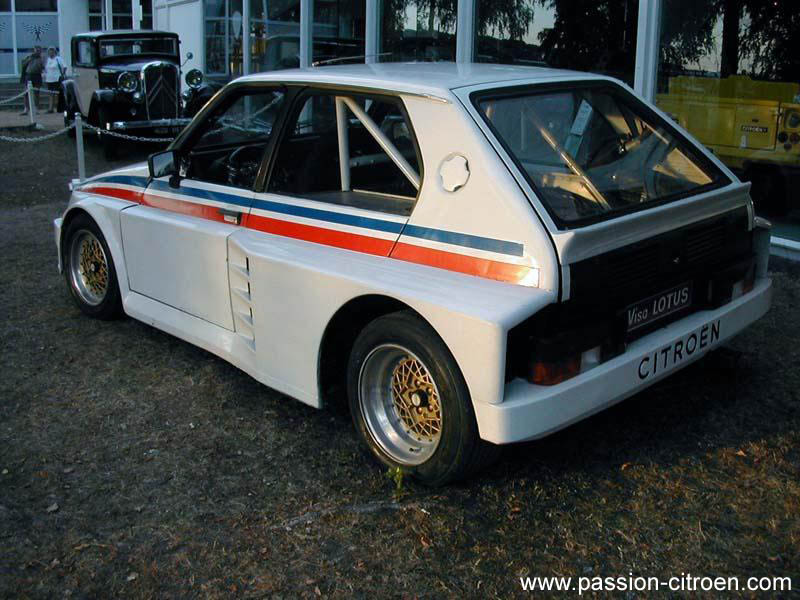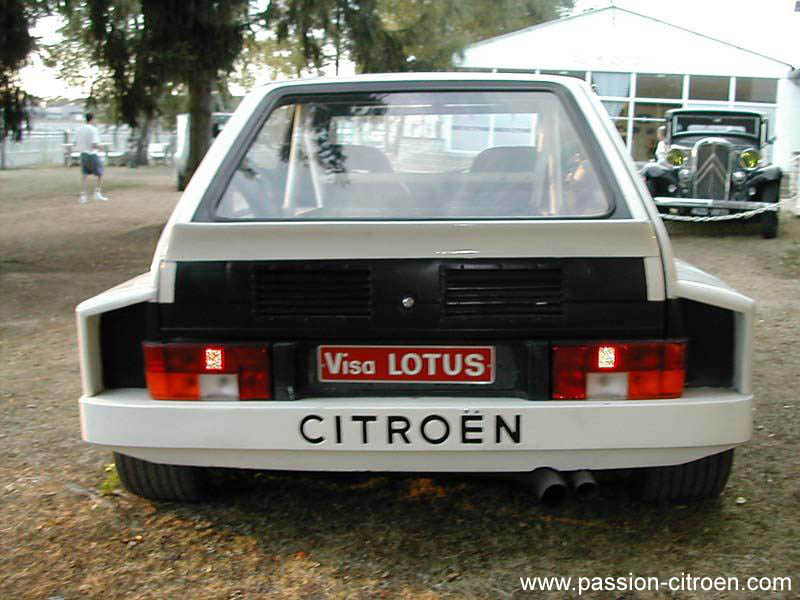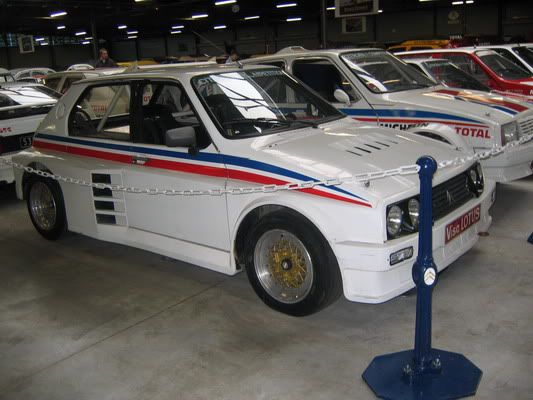 While you rarely see any photos of the
Lotus
in action, here is a shot of the Dangel 4x4 prototype in action: